Every step of a campaign workflow that the user sees on their end will require a view template. Each template will either be in the form of a webpage or an email, and it typically contains instructions and one or more action items that the user must complete for that particular step of the workflow.
These fully customizable templates are initially defined in your campaign workflow, and then can be modified in the Campaign Dashboard. When you create a brand new campaign, you can manage these templates by clicking Templates in the submenu:
If you are editing templates for an existing campaign that has already launched, then you can find this page by clicking on Settings in the Campaigns Dashboard submenu. On the settings page, click the "Assets Editor" link in the menu on the left side of the page and then click the "template editor" link that appears at the top of the Assets Editor:
The Templates page will display all of your campaign's current templates, each with its own preview window and content widget. In the "Template Content" widget, it will display any editable custom fields for that template that have been defined in the campaign workflow along with a button that will take you to the advanced content editor:
If you click on the button that says "Launch Advanced Editor" it will open a pop-up window containing a live preview of the template as well as the template editor interface. This interface contains a raw HTML editor, pre-built template options and a form builder. It also contains a widget displaying all templates associated with the current campaign in case you'd like to edit a different one: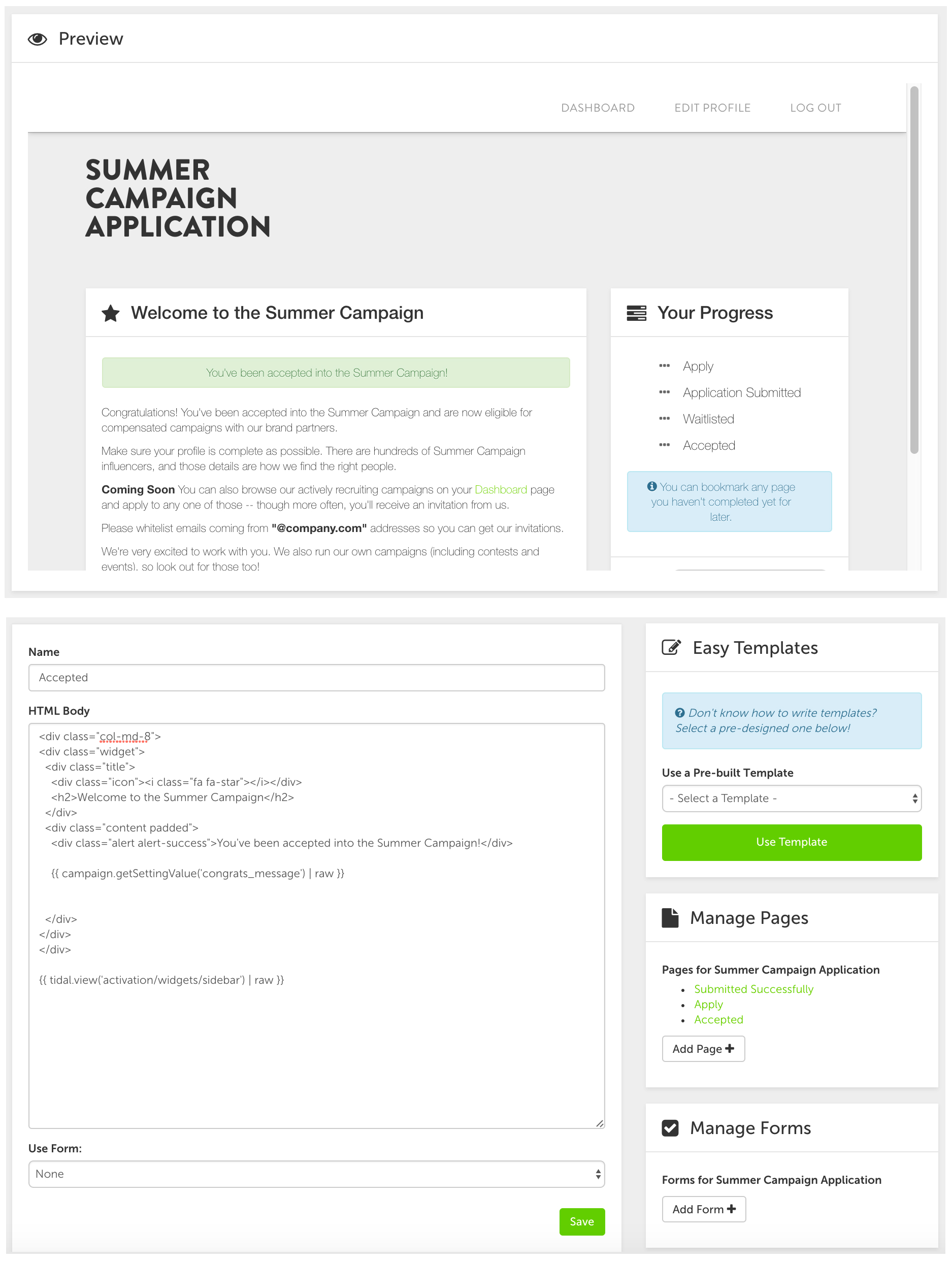 Once you are finished editing a template, simply click the "Save" button at the bottom of the editor interface and click the "X" in the top-right corner to go back to the Templates page:
Since a campaign will often have many different templates associated with it, you may wish to hide some of them so that the Templates page doesn't get too overwhelmed. To hide any template just click the "Hide" link next to its title:
Any hidden templates will now be listed at the bottom of the page. To make a template visible again, simply click the "Show" link next to its title. You can also click "Show All" to make all of your templates visible again: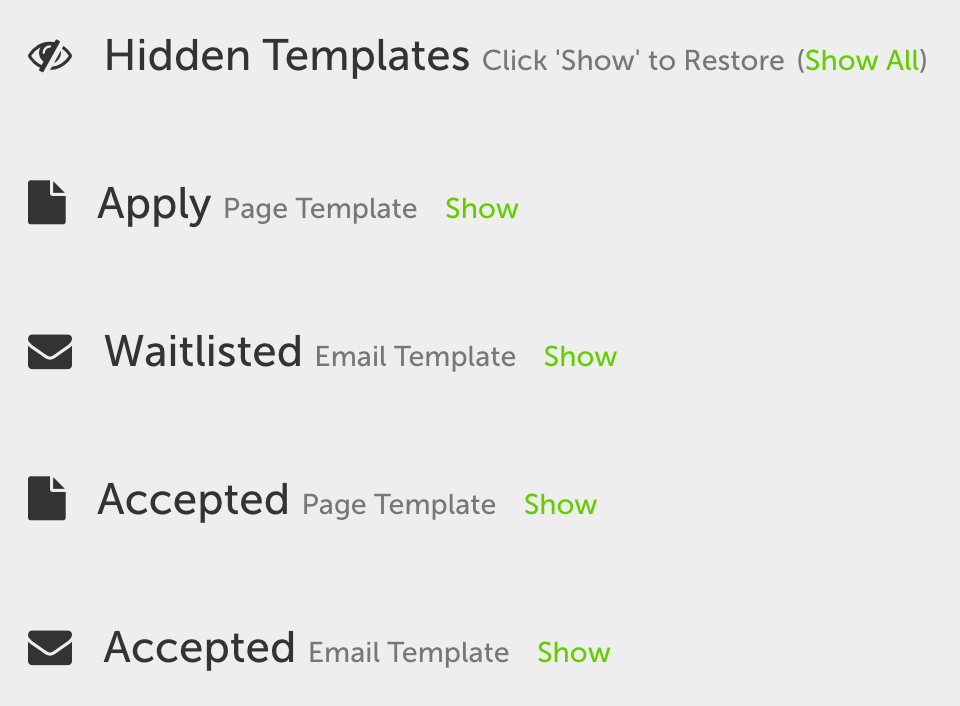 Keep an eye out for red icons in your Management board. A red "Send" icon notifies you that the template for this message has not yet been edited. When you see any red icons, be sure to go into settings and customize the content for each campaign.