Your dashboard's Reporting page includes a wealth of charts and information to help you understand the performance of your campaigns. You can access this page by clicking on the Reporting icon
in the left-hand navigation.
Influencer Analysis
This section has several charts that provide insight into who your creators are and how they perform across your campaigns. You can see stats about your creators such as their reach, percent of engagement, their ages, the average rates that they charge and much more.
You can also apply a number of different filters using the large dropdown menu at the top: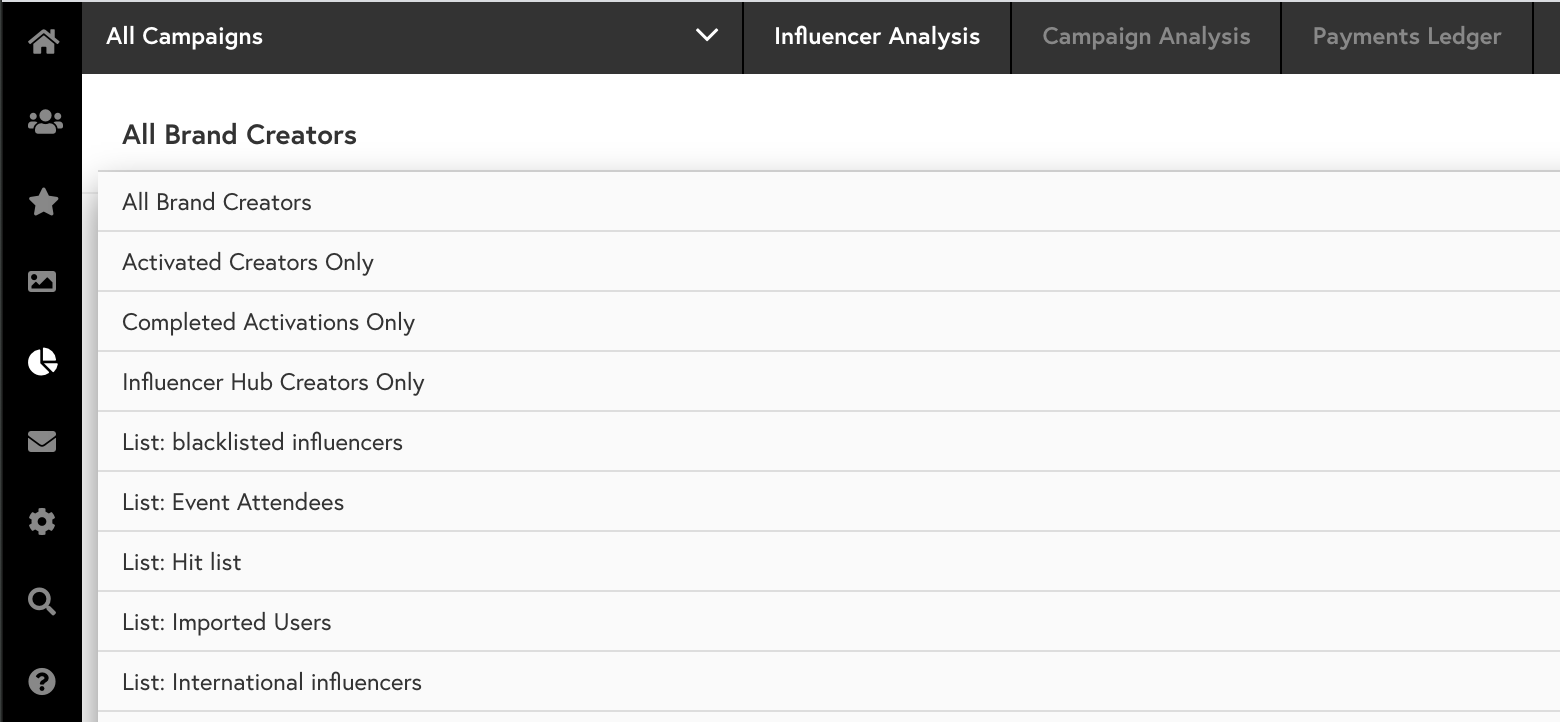 Campaign Analysis
This page provides all stats related to your campaigns and their performance, and it is split up into 5 different sections:
Payments Ledger
The payments ledger is a table displaying all monetary payments that your creators will receive. The column on the far left will tell you the status of each payment so that you can clearly see who payment is still due for.
By default, the ledger will display payments for all of your brand's campaigns but it can easily be filtered using the campaign dropdown at the top:
You can also apply additional filters, choose which columns to display, or export the ledger as an Excel document using the tools on the right side of the page: